What We Offer
Here at BEAUDEE SPA, we prioritize client relationships and are proud to offer many customized methods for your eyebrow needs. We understand that a great set of brows can really change a person's appearance and confidence, so we offer a solution for anyone who suffers from thinning brows due to years of overplucking, hair loss, or having no definition and volume to their eyebrows. By meticulously placing each individual hair-like strokes or perfectly replicating the look of powder filled makeup, we are able to customize and tailor our techniques for each individual client to achieve a subtle enhancement to their natural eyebrows.
Contact us now to learn more about our services and schedule an appointment.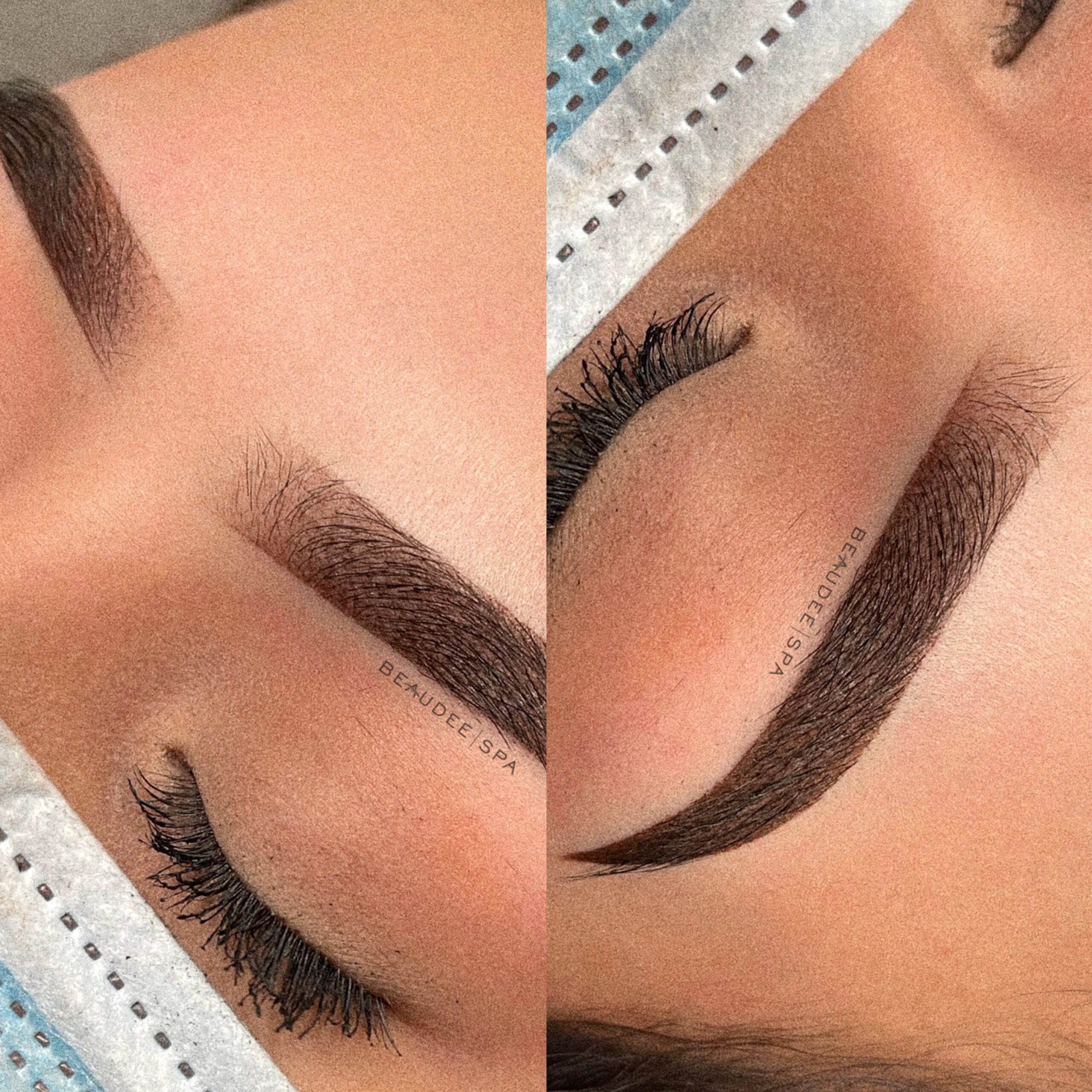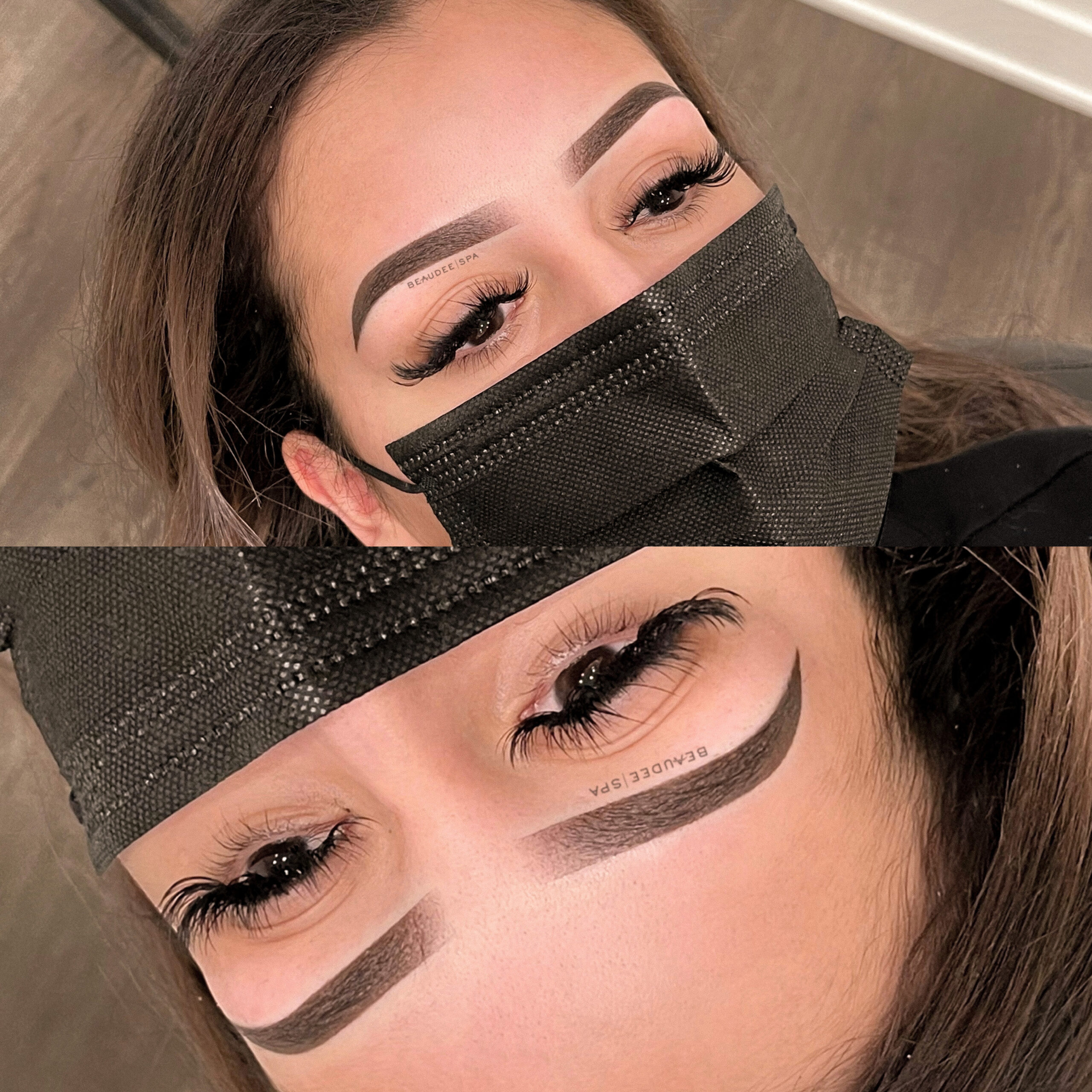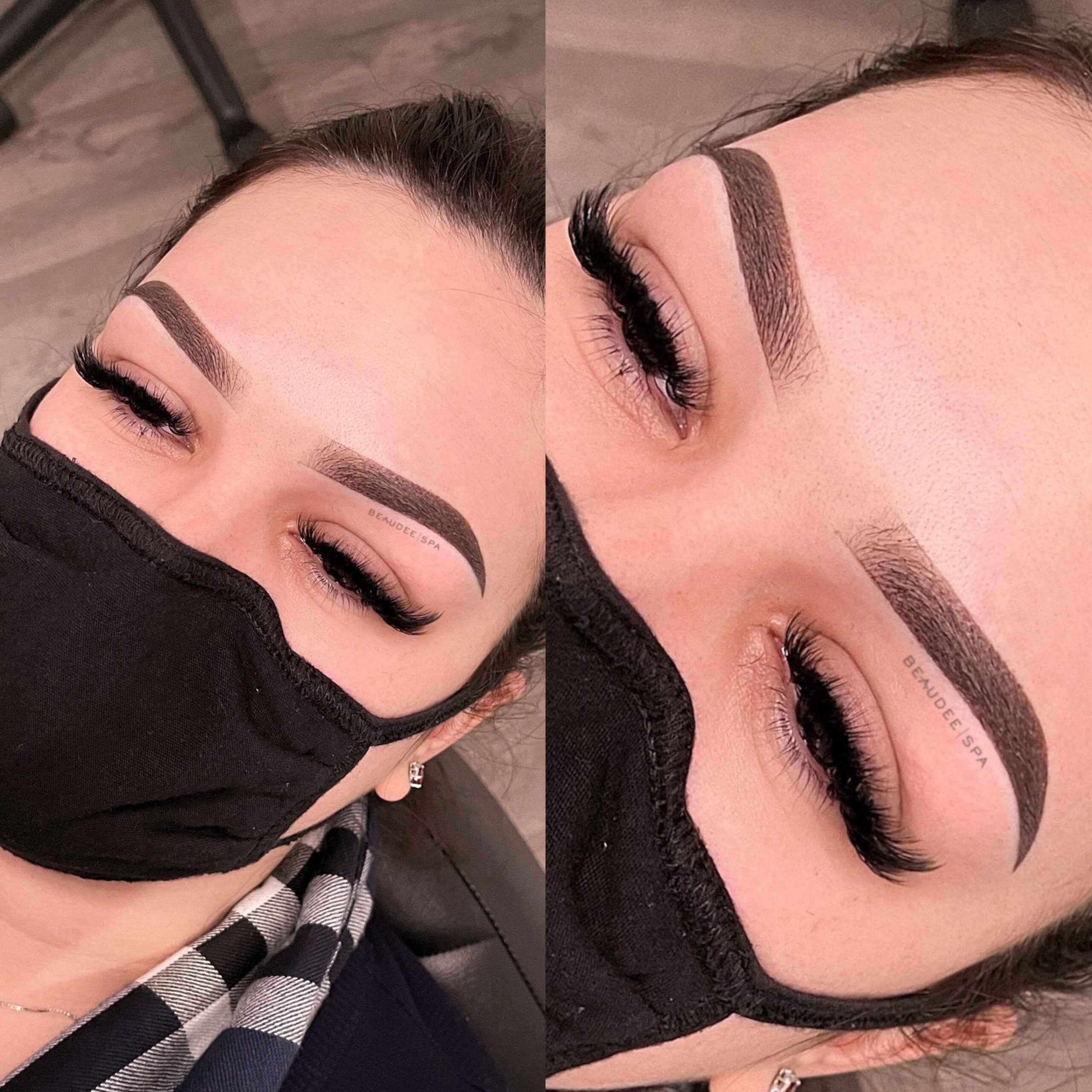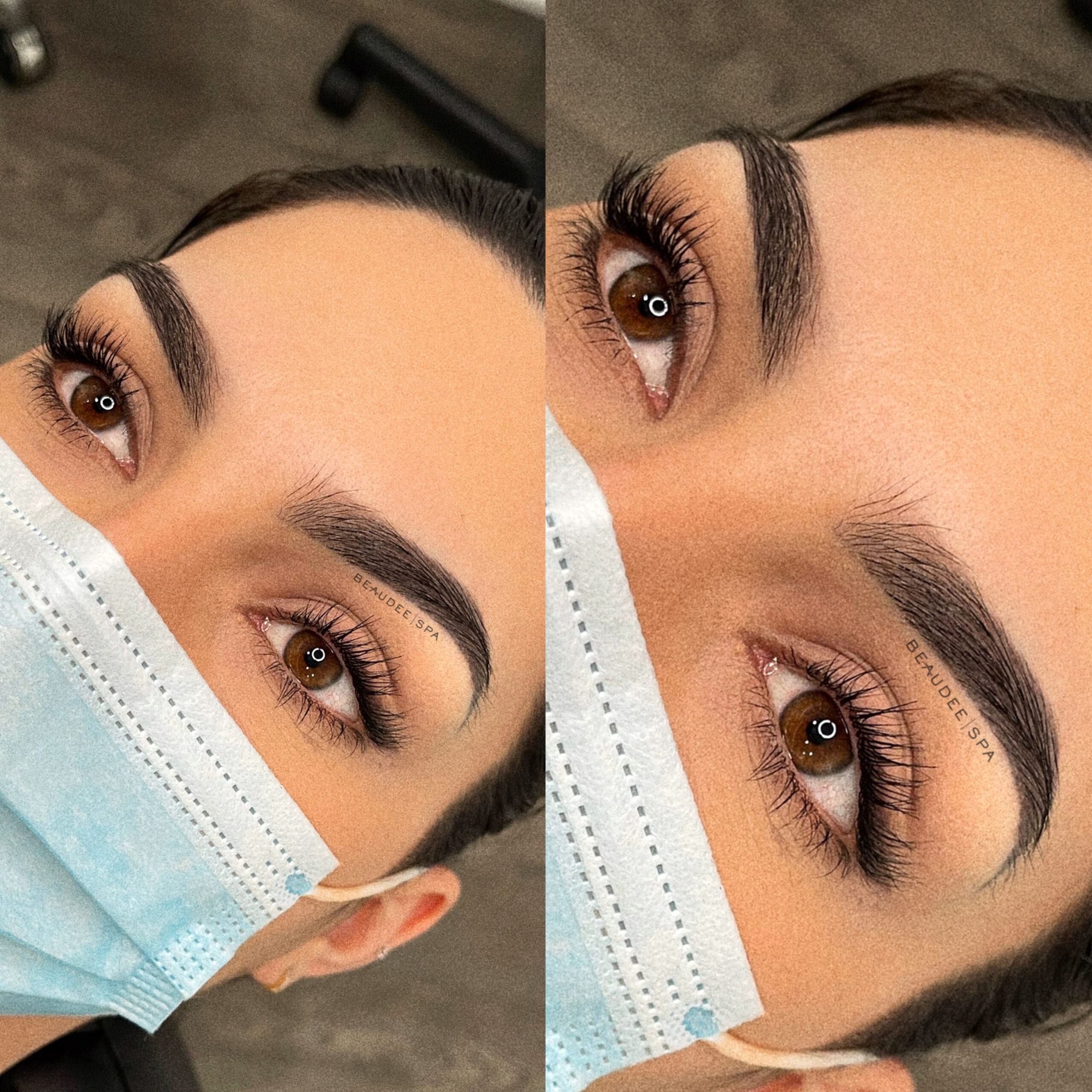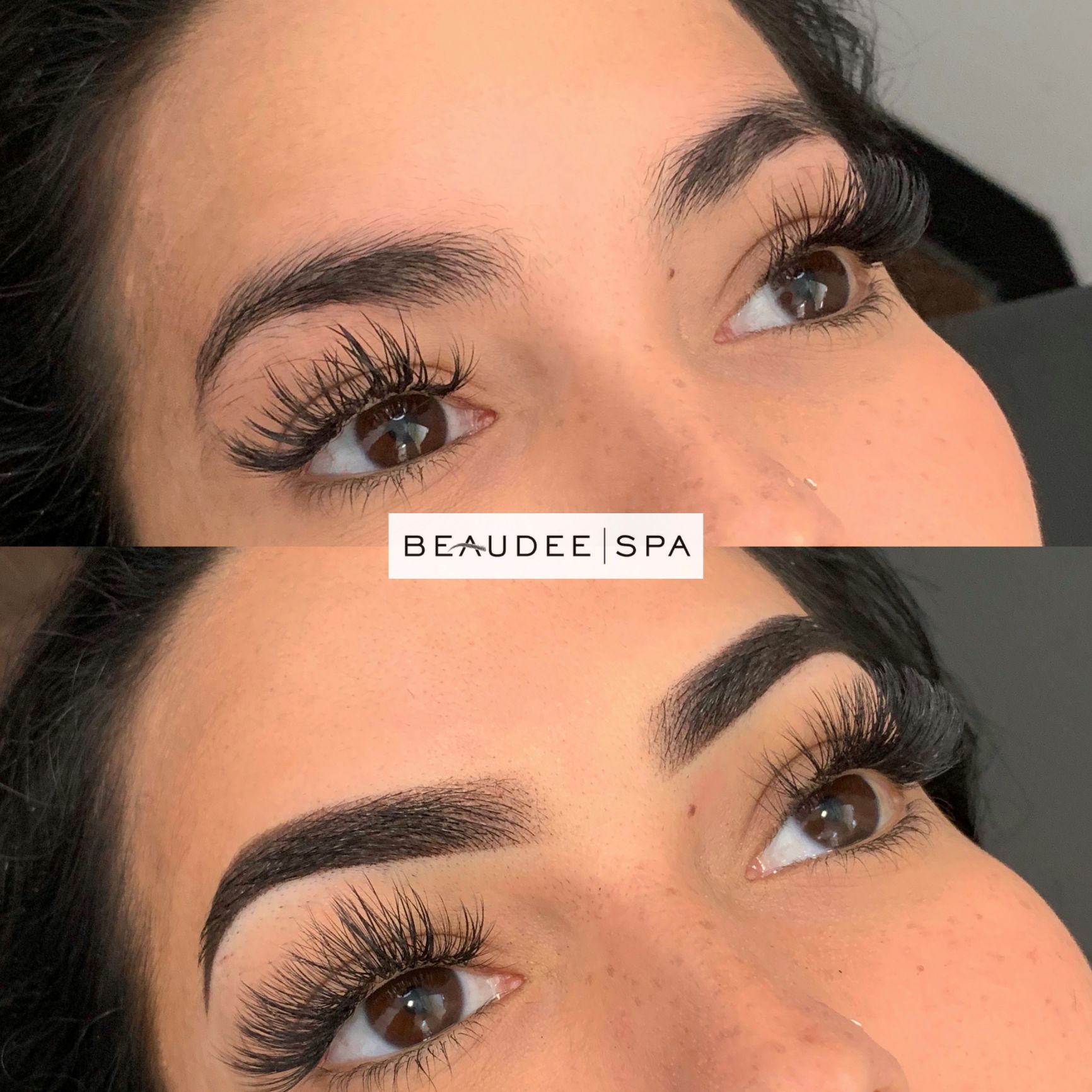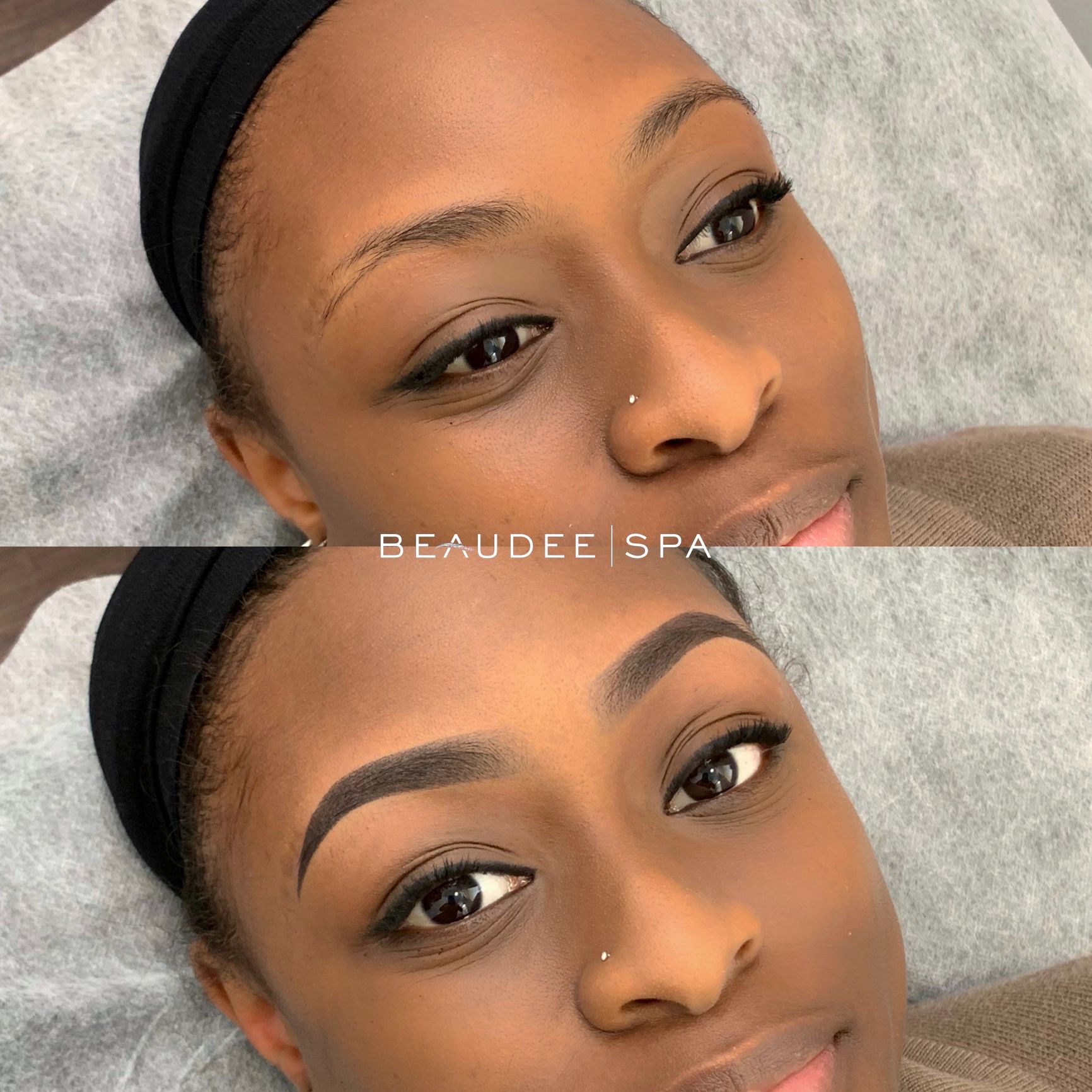 OUR HAPPY CLIENTS
I would recommend BEAUDEE SPA for anyone considering getting permanent eyebrows. Dee is amazing with her knowledge and expertise. She goes over everything step by step to make sure you feel comfortable. She will not start the process until you are happy with the examples she has provided. The pain is minimal, and the results are AMAZING. The salon is very clean, quiet and relaxing. She works with one client at a time, so she can focus on you. I am so happy with my new brows and walked away feeling as though I have a new friend in Dee.
Laura Labarbera Testimony
Dee is amazingly talented and so so sweet! A friend of mine referred Dee. We drove from Milwaukee to see her and get the ombré powder brows. I feel that it was totally worth the hour and a half drive. She was very attentive to what we were looking for and always made sure we liked everything that she did. She was also very gentle, and the procedure as quick and painless. I would highly recommend her to anyone who's looking to wake up and never having to do their brows again!!! I feel gorgeous every time I look in the mirror, thank you so much Dee!
Constance Grosskreutz Testimony
I currently live in Miami, and I couldn't find anyone in my area that I could trust with my eyebrows. I saw Dee Instagram page and asked for a consultation, when I flew up to visit my father. I was skeptical at first, but she answered all my questions. She was so professional which made me go ahead and book the first available appointment she had. I flew back after a month for my touch up and my brows never looked better. I'm so in love with them. It was one of the best decisions I made. Even in the humidity of Miami and an hour at the gym my eyebrows remain perfect. Thank you, Dee!
Loan Tran Testimony
I wanted to give a huge thank you to Dee! I met this lovely lady today. She completely transformed my brows! I have always been self-conscious of them! For years, I have researched and finally found the person who met my expectations! She was very thorough in her consultation and explained everything step-by-step. In addition, she also listened to all of my concerns. I trusted her professional opinion 100% and would recommend her to EVERYONE I know. Needless to say, I am in love with my eyebrows! Thank you so much Dee!
Lacey Vandenend Testimony
I only have AMAZING things to say about Dee! The difference she made to my brows is incredible. I searched for over six months and finally found her. She's excellent at her craft. Part of the reason I decided to go forward with scheduling is because of all the photos I was able to see. The proof is right there!! I absolutely LOVE my brows. She gets 10 stars from me, I recommend her to my friends and family daily! YOU WON'T BE DISAPPOINTED.
Erica Gallardo Testimony
I cannot express enough how amazing my experience was. I've been researching for a couple years now before deciding to get my brows done. In the end, I am so glad I waited until I came across Dee. The entire experience was amazing. It is extremely clear she is very passionate about her work and her clients. She takes the time to make sure your brows are exactly what you want. Do not hesitate, this is where you need to go!
Brittany Grinker Testimony